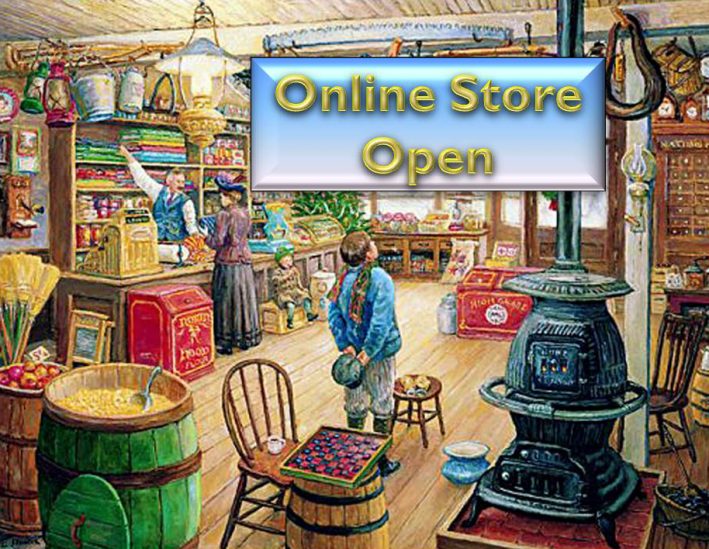 SHIPPING IS NOW INCLUDED IN PRICING
Order Instructions
1)  Place selected items in your shopping cart and indicate the quantity for each item. 
2)  You will be given the opportunity to continue shopping, or proceed to "Checkout."  
3)  After selecting "Checkout provide your "Shipping Information,"  then click "Proceed" to continue to "Shipping Method." 
4) Shipping is included in the price of each item, so "Free Shipping" is selected by default.  Click "Continue" to proceed to "Payment."  
5) Once you have filled in the "Billing Contact" and "Payment Method" forms, click "Continue" to "Review Your Order."
6) If you are satisfied with your order, click "Place Order."  
7) After clicking on "Place Order," you will be taken to a screen that permits you to print all, or specific pages of a 3-page paper receipt, if you so desire.  NOTE: your computer must be connected to a printer to print a paper copy.  If an email receipt is sufficient, and you don't need a paper receipt, just click on "Cancel" to finish the process and be returned to our website.
___________________________________
**IMPORTANT:  ALL INTERNATIONAL ORDERS (INCLUDING CANADA) SHIPPING CHARGES MUST BE COMPUTED SEPARATELY BEFORE PLACING YOUR ORDER!!** 
You will be notified of the shipping charges, and given further instructions for completing your order.  Thank you so much! ;-)